Holiday Recommendations 2022
(Click on any book cover to order)
Board Books

Sunrise Dance, written by Serena Gingold Allen and illustrated by Teagan White, Chronicle Books, $12.99, ages 1-3. When you wake up in the morning, playful animals are starting their day! Push and pull the sturdy tabs to make dragonflies dance and bear cubs bustle in this sweet, interactive tale of morning-time fun.

Moonlight Prance, written by Serena Gingold Allen and illustrated by Teagan White, Chronicle Books, $12.99, ages 1-3. Moonlight Prance is the perfect companion to Sunrise Dance. When you rest your head at night, nocturnal animals awake to dance and play! Push and pull the sturdy tabs to make foxes frolic and hedgehogs hustle in this sweet, interactive tale of nighttime fun. "Whimsically illustrated… the book features pull tabs and sliding panels just right for little hands."--Booklist.

Mr. Bear's World of Food (Mr. Bear #6), created by Virginie Aracil, Twirl, $19.95, ages 1-4. Taste the foods of the world with Mr. Bear! He takes children on a memorable taste adventure, from salty and sweet to spicy and umami, and everything in between. A visually appealing guide to the sense of taste, this book will introduce children to different foods, expand their vocabulary, and encourage them to try new foods and flavors!

Our Seasons: The World in Winter, Spring, Summer, and Autumn, written by Sue Lowell Gallion and illustrated by Lisk Feng, Phaidon Press, $19.95, ages 2-5. A companion to the bestselling Our World - this extraordinary book is a beautiful and accessible introduction to the world's seasons that, after reading, transforms into a 3D globe.
Picture Books

Farmhouse, written and illustrated by Sophie Blackall, Little, Brown Books for Young Readers, $18.99, ages 4-7. A farmhouse where twelve children grow up holds evidence of their stories long after they are gone. Based on a real family and an actual farmhouse where Sophie salvaged facts and artifacts for the making of this spectacular work… Five starred reviews! "A lovely, tender reimagining of people in a long-past time and place." --Kirkus Reviews, starred review.

Gotcha!, written and illustrated by Clotilde Perrin, Gecko Press, $28.99, ages 4-7. Oversized (12" x 15"). "Quick, hide!" Chased by monsters, each hairier and stinkier than the one before, a child needs to find shelter in three famous fairytale houses. Lift the flaps to discover curious places for the child's best chance to hide. Knock on the door of the Little Pigs' bathroom, open up Hansel and Gretel's oven (if you dare!) or see who's already inside Sleeping Beauty's stopped clock. A multi-layered book with flaps within flaps and multiple fold outs, Gotcha! is the ultimate interactive gift book that will captivate children.
Mushroom Lullaby, written and illustrated by Kenneth Kraegel, Candlewick Press, $17.99, ages 3-5. In gentle rhyme, this spare and whimsical picture book… introduces little readers to all sorts of wonderful mushrooms: ones that grow up high and ones that never stay dry, ones that grow in a park and ones that glow in the dark, and even one made just for them! The lulling narration and warm illustrations of this charmingly quirky book will have drowsy young ones settling into their own comfy beds, ready to drift off to sleep. Three starred reviews!

The Pigeon Will Ride the Roller Coaster!, written and illustrated by Mo Willems, Union Square Kids, $17.99, ages 3-6. Buckle up for twists, turns, and emotional loop-de-loops in the most roller coaster-y Pigeon book ever! The Pigeon WILL be ready. Will YOU!? "... This latest is one of the best in Willems' flock of Pigeon adventures."--Booklist, starred review.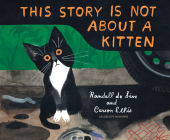 This Story Is Not About a Kitten, written by Randall de Sève and illustrated by Carson Ellis, Random House Studio, $18.99, ages 3-7. A heartwarming picture book about a neighborhood coming together to help a kitten find a home…. sure to be cherished by animal-loving readers everywhere! "Perfect for read-alouds... and a tribute to the power of community." --Kirkus Reviews, starred review.

The Three Billy Goats Gruff, written by Mac Barnett and illustrated by Jon Klassen, Scholastic, $18.99, ages 4-8. A brilliantly crafted, hilarious twist on a beloved classic from renowned, award-winning duo Mac Barnett and Jon Klassen! Told with pitch perfect timing and pacing, this is Billy Goats Gruff as never before. "This… will be a favorite read-aloud among kids." --Booklist, starred review.
Nonfiction Picture Books

Boobies, written and illustrated by Nancy Vo, Groundwood Books, $19.99, ages 4-9. A cheeky celebration of boobies -- the blue-footed avian sort and the more familiar kind that we find on our own bodies. Witty and wide-ranging, this eye-opening picture book …is fresh and funny, while serving up just the right amount of fact. The perfect gift for curious young children, older children getting to know their bodies, and anyone ready to boldly celebrate boobies!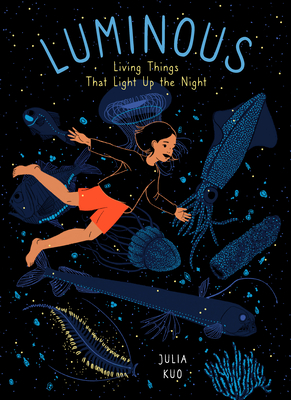 Luminous: Living Things That Light Up the Night, written and illustrated by Julia Kuo, Greystone Kids, $18.95, ages 4-8. Kids will marvel at the science of bioluminescence through stunning images of glowing creatures and other organisms. An introduction to an extraordinary natural phenomenon, Luminous shines a light upon how truly wondrous the world is. Four starred reviews!

Maya's Song, written by Renée Watson and illustrated by Bryan Collier, HarperCollins, $19.99, ages 4-8. A stunningly crafted picture book chronicling the life of poet and activist Maya Angelou .Newbery Honor and Coretta Scott King Author Award winner Renée Watson uses Angelou's beloved medium of poetry to lyrically chronicle her rich life in a deeply moving narrative. Vivid and striking collage art by Caldecott Honor recipient and Coretta Scott King Illustrator Award winner Bryan Collier completes this unforgettable portrait of one of the most important American artists in history. Four starred reviews!

The Universe In You: A Microscopic Journey, written and illustrated by Jason Chin, Neal Porter Books, $18.99, ages 8-10. Zooming in past our skin to our cells, molecules, and atoms, all the way down to particles so small we can't yet even measure them…. a mind-boggling adventure that makes complex science accessible and enjoyable to readers of any age. "This book is a proper revelation, putting the 'you' in universe and giving children a way to grasp the infinity of the world and every particle of the planet. Exquisite." --School Library Journal. Four starred reviews!

Beginning Readers & Early Chapter Book Series

An Elephant & Piggie Biggie!, Volume 5, written and illustrated by Mo Willems, Hyperion Books for Children, $16.99, ages 4-8. From award-winning, best-selling author and illustrator Mo Willems, this BIGGIE compilation of Elephant & Piggie adventures will make readers want to celebrate! Includes the titles: I Am Invited to a Party!; I Will Surprise My Friend!; Happy Pig Day!; Waiting Is Not Easy!; and The Thank You Book.

The Bad Guys in the Others?! (the Bad Guys #16), written and illustrated by Aaron Blabey, Scholastic, $6.99, ages 6-9. Now… a whole bunch of even weirder stuff involving an over-sharing bat, a really scary new character who lives in the woods, and a strangely confident little guy with a mullet. So, uh, don't relax, maybe FREAK OUT a little and have your MIND BLOWN by the BAD GUYS! "Guaranteed to be a hit for chapter book readers looking for humor and action." --School Library Journal, starred review.

Our Friend Hedgehog: A Place to Call Home, written and illustrated by Lauren Castillo, Alfred A. Knopf Books for Young Readers, $17.99, ages 5-9. From the Caldecott Honor-winning author of Our Friend Hedgehog: The Story of Us comes a warm-hearted story about the meaning of home and the power of friendship to help you become your truest self. "Delightful . . . An endearing and heartwarming journey to define family and self that will resonate deeply." --Kirkus Reviews, starred review.
Graphic Novels (Ages 7-12)

Cat Kid Comic Club: Collaborations (Cat Kid Comic Club #4), written and illustrated by Dav Pilkey, Scholastic, $12.99, ages 6-10. The Cat Kid Comic Club learns to collaborate in this creative, funny, and insightful graphic novel by Dav Pilkey, the author and illustrator of Dog Man. "Irreverent, laugh-out-loud funny and... downright moving, it's a heartfelt celebration of coming into one's own as an artist, with all its frustrations and joys." -- Publishers Weekly, starred review.

The First Cat in Space Ate Pizza, written by Mac Barnett, illustrated by Shawn Harris, Katherine Tegen Books, $15.99, ages 6-10. Something terrible is happening in the skies! Rats are eating the MOON! There's only ONE hero for the job, a bold and fearsome beast bioengineered in a secret lab to be the moon's savior and Earth's last hope! And that hero is . . . a cat. "... Surprisingly earnest themes of friendship and individual purpose combined with… absurd humor." --The Horn Book.

Freestyle, written and illustrated by Gale Galligan, Scholastic, $12.99, ages 8-12. A fun, high-energy graphic novel about friendship, family, and the last hurrahs of middle school. Cory's dance crew is getting ready for a major competition. With mounting pressure coming from all sides, how is Cory supposed to balance the expectations of his parents, school, dance, and his new friend? "This inviting, heartfelt story will get readers into the groove of self-expression and lasting friendships" --Kirkus Reviews. Four starred reviews!

Frizzy, written by Claribel A. Ortega and illustrated by Rose Bousamra, First Second, $12.99, ages 8-12. A middle grade graphic novel about Marlene, a young girl who stops straightening her hair and embraces her natural curls. With a few hiccups, a dash of embarrassment, and the much-needed help of best friend Camila and Tia Ruby--she slowly starts a journey to learn to appreciate and proudly wear her curly hair. "Marlene's journey of personal growth will evoke catharsis and joy. An exquisite excavation of hair politics, family dynamics, and self-love."--Kirkus Reviews. Four starred reviews!

Invisible, written by Christina Diaz Gonzalez and illustrated by Gabriela Epstein, Scholastic, $12.99, ages 8-12. For fans of New Kid and Allergic, a must-have graphic novel about five very different students who are forced together by their school to complete community service... and may just have more in common than they thought. With text in English and Spanish, Invisible features a groundbreaking format paired with an engaging, accessible, and relatable storyline. "... With a sweet twist at the end, multifaceted characters, and moments of genuine comedy, this is pitch-perfect for anyone who loves Raina Telgemeier or Varian Johnson." --Booklist.
Chapter Books

Black Bird, Blue Road, by Sofiya Pasternack, Versify, $16.99, ages 8-12. In this historical fantasy novel from Sydney Taylor Honor winner Sofiya Pasternack, Ziva will do anything to save her twin brother Pesah from his illness--even facing the Angel of Death himself. "A rich, omen-filled journey that powerfully shows love and its limits." --Publishers Weekly. Four starred reviews!

The Door of No Return, by Kwame Alexander, Little, Brown Books for Young Readers, $17.99, ages 10 and up. From bestselling author Kwame Alexander comes the first book in a searing, breathtaking trilogy that tells the story of a boy, a village, and the epic odyssey of an African family. "...Interweaving moments of joyful exuberance and heartbreaking sadness via sensate lines by turns sweet and stinging, Alexander's sweeping novel conjures a captivating, resonant world of African tradition, life, and ancestral wisdom." --Publishers Weekly. Seven starred reviews!

The Last Mapmaker, by Christina Soontornvat, Candlewick, $17.99, ages 9-12. In a fantasy every bit as compelling in its world building as her Newbery Honor Book A Wish in the Dark, Soontornvat explores a young woman's struggle to unburden herself of the past and chart her own destiny in a world of secrets. "Exploits on the high seas and complex characters combine in a tale full of both excitement and heart. An engrossing adventure with the feeling of a whole world to be explored." --Kirkus Reviews. Three starred reviews!

The Midnight Children, by Dan Geimenhart, Henry Holt & Company, $16.99, ages 8-12. When lonely Ravani Foster discovers his new friend Virginia and her six mysterious runaway companions are in danger, he must fight to keep them safe, or lose the only person who has ever understood him. "A tale by turns sweet and terrifying of friendship, bravery, and finding oneself in caring for others--this is for readers who enjoy dark tales with a lot of heart. --School Library Journal. Four starred reviews!

The Patron Thief of Bread, by Lindsay Eagar, Candlewick Press, $19.99, ages 10-13. Fished from the river as an infant and raised by a roving band of street urchins who call themselves the Crowns, eight-year-old Duck keeps her head down and her mouth shut. It's a rollicking life, always thieving, always on the run--until the ragtag Crowns infiltrate an abandoned cathedral in the city of Odierne and decide to set down roots. Who is she really? And who does she want to be? Told in alternating viewpoints, this exquisite novel evokes a timeless tale of love, self-discovery, and what it means to be rescued. "Utterly enchanting." --Booklist. Five starred reviews!

Serwa Boateng's Guide to Vampire Hunting, by Roseanne A. Brown, Rick Riordan Presents, $17.99, ages 9-12. After her home is attacked by shapeshifting vampires, twelve-year-old Serwa Boateng is sent to live with her aunt and cousin in Maryland, but the aspiring vampire hunter discovers that middle school is harder than it appears on television, especially when she has to avoid detention and turn her classmates into warriors before they become vampire food. "This textured, richly mythological story will keep the pages turning… A superb, action-packed series starter." --Kirkus Reviews. Three starred reviews!

Violet and Jobie in the Wild, written and illustrated by Lynne Rae Perkins, Greenwillow Books, $16.99, ages 8-12. Violet and Jobie, sibling mice accustomed to living comfortably in a human home, find themselves uprooted and must quickly adapt to an unfamiliar world. An exceptional read-aloud and read-alone for fans of Skunk and Badger, and classic animal stories such as Stuart Little. "An absolute charmer, punctuated by adorable artwork and imbued with chatty, cozy camaraderie and frequent funny asides… A gem of a story."--Booklist. Four starred reviews!
Young Adult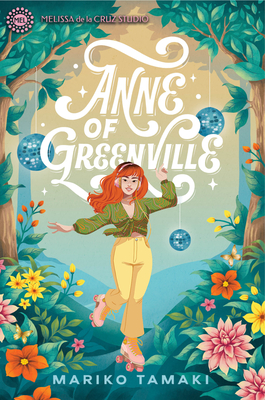 Anne of Greenville, by Mariko Tamaki, Melissa de la Cruz Studio, $18.99, ages 13-17. In this contemporary retelling of Anne of Green Gables, Anne Shirley, a queer, half-Japanese disco superfan, moves to a town that seems too small for her big personality and where she becomes embroiled in a series of dramatic and unfortunate events "Appropriately brave and buoyant….with a wit and charm all its own, this adaptation soars." --Booklist, starred review.

Beneath the Wide Silk Sky, by Emily Inouye Huey, Scholastic, $19.99, ages 13-17. With the recent death of her mother and the possibility of her family losing their farm, Samantha Sakamoto does not have space in her life for dreams, but when faced with prejudice and violence in her Washington State community after Pearl Harbor, she is determined to use her photography to document the bigotry around her. -- Publishers Weekly, starred review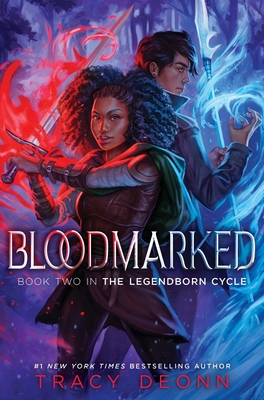 Bloodmarked (The Legendborn Cycle #2), by Tracy Deonn, Simon & Schuster, $19.99, ages 13-17. The powerful sequel to the New York Times bestselling, award-winning Legendborn--perfect for fans of Cassandra Clare and Margaret Rogerson! When the leaders of the Order reveal that they will do everything in their power to keep the approaching demon war a secret, Bree and her friends go on the run so she can learn how to control her devastating new powers. "A worthy successor to an explosive debut."--Kirkus Reviews.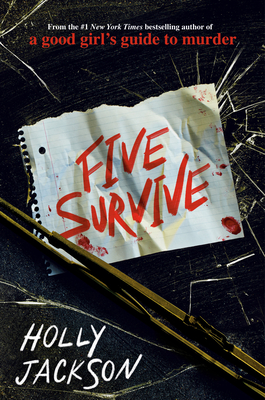 Five Survive, A Good Girl's Guide to Murder comes a new thriller. Red Kenny is on a road trip for spring break with five friends. But they won't make it to their destination. When their RV breaks down in the middle of nowhere, with no cell service, they realize this is no accident. Buried secrets will be brought to light, and tensions inside the RV will reach deadly levels. Not all of them will survive the night. . . . "Intervals of intense suspense and a well-crafted puzzle blend to create a thrill ride of a story." --Kirkus Reviews.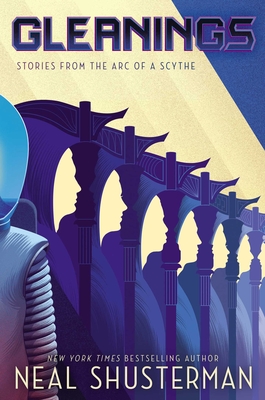 Gleanings: Stories from the Arc of a Scythe, by Neal Shusterman, Simon & Schuster, $19.99, ages 14-17. The Arc of the Scythe series continues with thrilling stories that span the timeline. Storylines continue. Origin stories are revealed. And new Scythes emerge! Discover secrets and histories of characters you've followed for three volumes and meet new heroes, new foes, and some figures in between. "Fans… will be pleased with this thrilling ­continuation." --School Library Journal.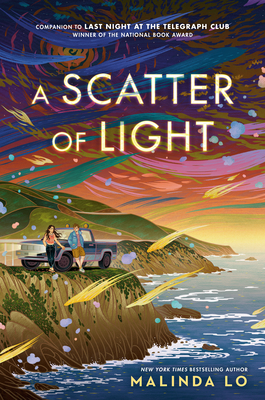 A Scatter of Light, by Malinda Lo, Dutton Books for Young Readers, $18.99, ages 14+. Last Night at the Telegraph Club author Malinda Lo returns to the Bay Area with another queer coming-of-age story, this time set against the backdrop of the first major Supreme Court decisions legalizing gay marriage. Aria Tang West was looking forward to a summer on Martha's Vineyard with her friends… But after a graduation party goes wrong, Aria's parents exile her to CA to stay with her grandmother. A summer that once seemed lost becomes unforgettable. "An expansive tale of yearning, self-discovery, and first love." --Publishers Weekly, starred review.
Henry Hamlet's Heart, by Rhiannon Wilde, Charlesbridge Teen, $18.99, ages 14 and up. Despite their differences, soon to be eighteen-year-olds Henry Hamlet and Lennon Crane have been best friends for most of their lives, but in their senior year at Northolm Grammar School for Boys in Brisbane, Australia, Henry realizes he is in love with Len. This smart and charming queer YA rom-com about falling for your best friend will win the hearts of fans of Adam Silvera and Becky Albertalli. "... This warm tale is bursting with heart… A charming queer romance." --Kirkus Reviews.

We Deserve Monuments, by Jas Hammonds, Roaring Brook Press, $18.99, ages 14-18. A YA debut that explores how racial violence can ripple down through generations. Avery Anderson is convinced her senior year is ruined when she's uprooted from her life in DC and forced into the hostile home of her terminally ill grandmother. While tempers flare in her avoidant family, Avery finds friendship in unexpected places: in Simone Cole, her captivating next-door neighbor, and Jade Oliver -whose mother's murder remains unsolved. "Gripping and emotional… A love story--romantic and familial--that is a must-read. --<Kirkus Reviews<, starred review.
Young Adult Graphic Novels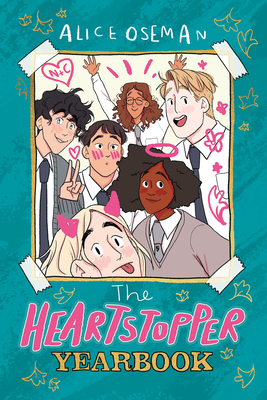 The Heartstopper Yearbook, written and illustrated by Alice Oseman, Graphix, $21.99, ages 13-17. The Heartstopper Yearbook is packed full of exclusive content from the Heartstopper universe: never-before-seen illustrations, an exclusive minicomic, character profiles, trivia, and insight into Alice Oseman's creative process, narrated by a cartoon version of Alice herself. In full-color for the first time, this companion book is perfect for fans of Heartstopper!

Shuna's Journey, created by Hayao Miyazaki and translated by Alex Dudok de Witt, First Second, $27.99, ages 12-18+. From legendary animator Hayao Miyazaki comes Shuna's Journey, a new manga classic about a prince on a quest for a golden grain that would save his land, never before published in English! "A reimagined folktale as grand as its painted visuals are sublime." --Kirkus Reviews, starred review.

Victory. Stand!: Raising My Fist for Justice, by Tommie Smith, Derrick Barnes, and Dawud Anyabwile, Norton Young Readers, $17.95, ages 12-18. A groundbreaking and timely graphic memoir from one of the most iconic figures in American sports-and a tribute to his fight for civil rights. Co-written with Newbery Honor and Coretta Scott King Author Honor recipient Derrick Barnes and illustrated by Emmy Award-winning illustrator Dawud Anyabwile. "Timely and timeless, Smith's Victory. Stand! is a must read not just for sports fans but for everyone." New York Times Book Review. Six starred reviews!
Nonfiction

An Anthology of Aquatic Life, by Sam Hume, DK Publishing, $21.99, ages 8-11. A stunning ocean encyclopedia for young readers, packed with fascinating information, stories and myths behind sea-life animals. Stunning photography and gorgeous illustrations complement storybook descriptions about each life form.

The Antiracist Kid, written by Tiffany Jewell and illustrated by Nicole Miles, Versify, $14.99, ages 8-12. An essential illustrated guide to antiracism for empowering young readers! This book teaches young children the words, language, and methods to recognize they watch, play, and read. "The lessons highlight youth agency, awareness, and autonomy... Adults might just learn something, too." --Kirkus Reviews, starred review.

Illumibugs : Explore the World of Mini Beasts with Your Magic 3 Color Lens, written by Barbara Taylor and illustrated by Carnovsky, Wide Eyed Editions, $30.00, ages 6 and up. The latest in the bestselling Illumi series, Illumibugs is a hidden-world adventure with a fascinating scientific angle, and the perfect gift for bug spotters. Innovative illustrations make this a natural history like no other, with hundreds of places, plants, and creatures to discover on three layers of detailed artwork.

An Invitation to the Ballet, written by Charlotte Guillain and illustrated by Helen Shoesmith, Welbeck Editions, $19.95, ages 5-8. Open the envelope to discover your very own invitation to the ballet, asking you to take a tour and peek behind the scenes to see what goes on between performances. Open the gatefolds to display the costume department, the set-building workshops and a performance live on stage. Learn about famous ballets such as Romeo and Juliet and Swan Lake as you turn the pages. With beautifully intricate illustrations, you'll discover more wonderful details each time you read the book.

Kids Can Cook Anything! : The Complete How-To Cookbook for Young Chefs, with 75 Kid-Tested, Kid-Approved Recipes, written and published by America's Test Kitchen Kids, $22.99, ages 8-12. Have you ever wondered about the best way to chop an onion or separate an egg? Or even how to make fancy-looking Chocolate Pastry Puffs for breakfast and Oven-Baked Chicken with Teriyaki Sauce for dinner? This book answers all those questions and more. Learn to cook like a pro--it's easier than you think, especially with all the video resources included in the book! America's Test Kitchen Kids has created another great cookbook every kid chef needs on their shelf.

Seen and Unseen: What Dorothea Lange, Toyo Miyatake, and Ansel Adams's Photographs Reveal about the Japanese American Incarceration, written by Elizabeth Partridge and illustrated by Lauren Tamaki, Chronicle Books, $21.99, ages 9+. This important work of nonfiction features powerful images of the Japanese American incarceration captured by three photographers--Dorothea Lange, Toyo Miyatake, and Ansel Adams--along with firsthand accounts of this grave moment in history. "... This arresting work brings history to vivid life. A bold combination of art, media, and records create a compelling read." --Kirkus Reviews. 5 starred reviews!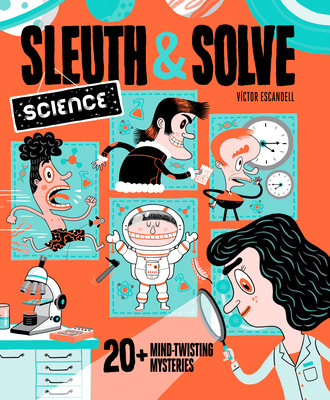 Sleuth & Solve: Science: 20+ Mind-Twisting Mysteries, written by Ana Gallo and illustrated by Victor Escandell, Chronicle Books, $18.99, ages 8-12. Put your mind to the test to solve twenty fun science-themed mysteries! How does a wildlife photographer know that an elephant stampede is coming? How does a baker always know which egg is raw? Why does a feather fall as fast as a hammer during a gravity experiment? These mind-bending mysteries require science, technology, engineering, and math concepts to solve. Plus, each case includes a scientific explanation and ideas for experiments to enhance readers' STEM knowledge.